Many friends and alumni of PBU choose to work with The Regency Foundation to design and implement an estate plan for giving that effectively meets their established objectives.  Personal consultations provide friends of PBU assistance in practicing wise stewardship of their resources.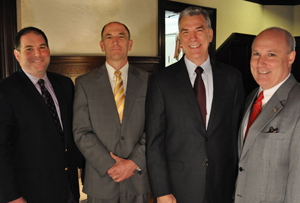 Through a new partnership with The Estate Planners Group (EPG), The Regency Foundation is now able to assist individuals with their financial planning and charitable giving plans. With EPG, friends of PBU benefit from the investment management and consulting services of a skilled set of professionals. David Loesser, CFP™, established EPG in 2001 and serves as President of the company.  Dr. Michael Sullivan, CEA, a PBU alumnus, serves as Vice President and Financial Consultant for the firm. He has been associated with EPG since its inception.
For more information about financial planning services through EPG, or to schedule an appointment with a representative from The Regency Foundation, visit the Office of University Advancement online.