Academically Speaking
Dr. Todd J. Williams, President, was inducted into Temple University's 2011 Gallery of Success representing Temple's College of Education. This honor was based on Dr. Williams' body of work and leadership. Dr. Williams earned his Master of Education and Doctor of Philosophy from Temple.
Blair Benjamin, Internet Technology Specialist, attended the Piano Technicians Guild annual convention in Kansas City, MO, this summer, where he passed the last in a series of rigorous examinations to attain the elite status and credential of Registered Piano Technician.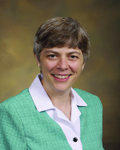 Dr. Debbie MacCullough, Dean, School of Education, spoke at the ACSI Nigeria Educators Institute in August on how a biblical worldview impacts classroom management and discipline, as well as how to develop biblical worldview lessons.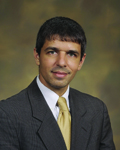 Christopher Palladino, Assistant Professor in the School of Education, presented at two educational conferences this spring. In March, he presented "The Art of Conversation: Community in the Classroom" and "Inquiring Minds: Enduring Questions, Socratic Questioning in the Classroom" at the Calvary Chapel Education Association East Coast Conference. At the Bucks-Mont Social Studies Convention in April, he presented "Inquiring Minds and Enduring Questions: Bringing Greater Relevance to a History Classroom."
Laura Saloiye, Lead Readers' Services Librarian, was published as a contributor on science fiction and fantasy publications in Magazines for Libraries 19th edition.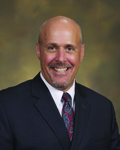 Tom Allen, Associate Professor in the School of Bible and Ministry, spoke at churches and camps throughout the summer. In June, he was at Open Bible Church at Moosehead Lake in Maine and Calvary Gospel Chapel in Paget, Bermuda. In July, he spoke at Camp Spofford on "Deepening our Belief in the Grace of God and Daring to be Obedient to the Will of God" from 1 Peter.  Mr. Allen finished his travels by teaching an Overview of Christian Theology course at PBU's Kandern Germany Campus.
Stephen Vallette, Assistant Professor in the School of Arts and Sciences, and Jason VanBilliard, Professor in the School of Education, participated as readers for the College Board's Advanced Placement exams in June. Mr. Vallette read for the Statistics exam and Mr. VanBilliard for Calculus. The days included training for the grading rubric and discussions regarding interpretation of the test answers; evenings involved opportunities for camaraderie and networking, as well as professional development.
Dr. Scott Watson, Adjunct Faculty in the School of Music and Performing Arts, published Using Technology to Unlock Musical Creativity with Oxford University Press.
Thomas Elliott, Affiliate Artist in the School of Music and Performing Arts was chosen as a recipient of the Distinguished Music Educators Award from the Yale School of Music. His work in Venezuela focusing on "Music for Social Change" has been transported to the Lower Merion School District music program. Watch a video about the project on YouTube.
In July, Dr. Roger Petersen, Professor in the School of Arts and Sciences, performed storytelling concerts at the Virginia Highlands Festival in Abingdon, Virginia.  In August, Dr. Petersen preached at the morning services at Ocean City Tabernacle, Ocean City, NJ.
Jonathan Master, Associate Professor in the School of Bible and Ministry, recently published a feature book review of Gregory Wolfe's Beauty Will Save the World with Englewood Review of Books.
Service
In June, Matt and Michele McAlack, Director, Youth Ministries Program and Student Ministries Advisor, led groups from Calvary Baptist Church in Bristol and Bucks County Community Church in Langhorne to the NOLA Church Plant that PBU students ministered to in January. The teams were able to continue to build relationships with people affected by Katrina and work with the homeless in the French Quarter.
Other News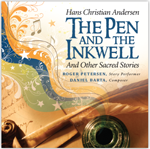 Dr. Roger Petersen released a new compact disc, "The Pen and The Inkwell" and Other Sacred Stories by Hans Christian Andersen. Dr. Petersen translated the stories from the Danish and performs the voices for all of the characters.  Dr. Daniel Barta, former music professor at PBU, wrote music for each of the five stories. Read more about the release on PBU's website. Visit www.ThePenandtheInkwell.com to order the compact disc or digital download.
Assistant Professor Christopher Palladino completed the Vermont 100 Miler Race in July, placing 36th out of over 300 runners. Students Bill Lukacs and Tim Hurd participated as a part of his crew, supporting him at the aid stations throughout the race.
The Center for University Studies hosted and exhibit of the Saint John's Bible in September, a modern, handwritten, illuminated text. The contemporary Bible was created by a group of scribes and artists in Wales and is currently on a tour of colleges and universities around the country. Read more on PBU's website.