"My life is not what I thought life would be. I never dreamed I'd be a missionary. I never dreamed I'd be teaching. It's truly a story of God opening a door and me walking through it and just marveling at what He's doing. I'm thankful He has put me into this position. I truly love what I do."
[dropcap3]C[/dropcap3]arolyn Eshelman was not supposed to be a graduate student at Cairn. But she found, as she taught school, that she wanted to learn to teach from a biblical worldview. Then again, she wasn't supposed to be a teacher. But when a science teacher at GDQ International Christian School in Tirana, Albania, needed help, she stepped in. Of course, Carolyn wasn't supposed to be a missionary. But when she went on her very first mission trip during nursing school, she returned with a heart open to whatever plan God had.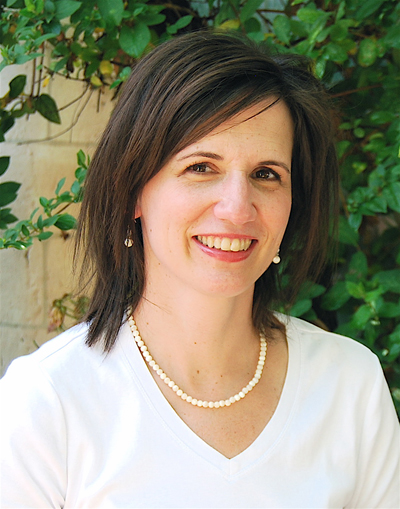 Carolyn met Guy Eshelman after she had taken that mission trip to the Dominican Republic. He had always been interested in missions and had chosen to pursue a career in medicine, feeling it would be beneficial for missions work.
By the time they got engaged, they had decided that they would pursue a life as missionaries unless God made it clear He had other plans for them. But the road into missions was not a direct one. They had school loans to pay off, and then they started a family. They were attending Calvary Church in Lancaster when the then President of Christar led a missions conference session in which he asked the audience what stumbling blocks were in their way for missions. "We got on his radar," Carolyn says, "And he invited us to visit the mission headquarters, which were then in Reading, Pennsylvania. He asked us what was stopping us from going into missions."
At his encouragement, they both began taking Bible courses at Lancaster Bible College. Once they had finished their studies, it was a matter of deciding where to go and how to get there. They looked at a lot of different mission agencies, and were given lots of advice, and the Lord led them to Christar. They attended candidate school at the mission, thinking that perhaps they would end up in China, but open to the whole world. During a day spent in prayer and fasting at home, in separate rooms, at almost the same time, God impressed on both of their hearts to go to Albania. He confirmed it when they spoke with the mission leadership who said, "We knew that was the right place for you."
In 2001, they moved their whole family to Albania. Guy planned to work in a small family health center in Tirana, teaching and modeling in his profession. "My role, as a mother of four, was less defined," says Carolyn. "We spent our first term in language and culture study; I did a little of this and a little of that." By the time all their children were in school, Carolyn was looking for a more permanent ministry. She ended up in the classroom when she offered to help a teammate who was overwhelmed with her teaching load. Carolyn looked at the fourth grade science curriculum and thought, "I could teach this." Helping out in one school term turned into teaching science as a substitute, and then as a replacement teacher, for another year. The next year she was asked to come on staff officially. She began by teaching elementary school science, but eventually settled into junior high. She's been teaching in junior high since.
"Even before my oldest child started Kindergarten," Carolyn says, "I was reading books about educational philosophy because I knew my son would be entering a system and we wanted to have an idea of our desires for his education. Throughout the time I've been teaching, I read more on education and I was intrigued and captivated by the question of how you teach from a biblical worldview. As I read, I came across the book The Cause for Christian Education by Richard Edlin. I remember him writing that most teachers were not taught from a biblical worldview and most were not taught to teach from a biblical worldview.
"He raised the question: so how do they go about doing it? I thought, 'Yes! That's what I want to know!' I understood what teaching from a biblical worldview was not, but not really what it looked like."
A colleague in Albania told Carolyn about a Biblical Worldview Integration course taught at Cairn. Since she was returning to the States to see family, she looked to see if she could take a course as well and signed up for Dr. Marti MacCullough's Philosophy of Education. "I loved the class, loved what I experienced on campus."
As a nurse practitioner, Carolyn had been trying to figure out if she could get teaching certification, but the process seemed overly complicated. Then a colleague suggested that she might be able to get Christian school certification through the Association of Christian Schools International. During her time in Dr. MacCullough's class, Carolyn asked about the process, and found out it would be feasible. The next summer, Carolyn enrolled in her second course, Theories of Learning. "I found I loved being back in the classroom, loved the intellectual stimulation and what I was learning. For me, at my phase in life, a lot of things just seemed to connect. I wondered if it was even a possibility to go back to graduate school. I talked with Dr. Debbie MacCullough about it and after chewing on it for a while and praying about it, this spring I decided to matriculate into the program."
"I came back and I just have loved the theoretical courses because they've helped me understand and have a better picture of life and what education should look like. Studying here at Cairn has made me a better teacher. I love trying to put into practice the things I've learned. It's not just theory."
Studying at Cairn has been different than other educational experiences Carolyn has had. "I'm really impressed with the type of teaching that goes on here," she says. "The teachers I've had teach us in the manner they are teaching us to teach. It's not just about knowledge. There is a focus on understanding and application. It is useful knowledge applied to real life situations. My son, who just finished his first year as an undergraduate student here, has experienced this as well."
The story Carolyn tells about coming to Cairn boils down to one simple principle: she followed where God led. And God has led this nurse practitioner, missionary, wife, and mother of four to a place where she can say, "I love what I do. I feel like I have the best job in the world. I have learned a lot from my kids, my students, my coworkers. I love learning and I think that's why I'm here at Cairn."
[framed_box]Carolyn Eshelman is a student in Cairn's Master of Science in Education program. She serves with Christar (www.christar.org) and teaches at GDQ International Christian School (www.gdqschool.org). She can be contacted at ecarolynf@gmail.com.
[/framed_box]