It seems that no matter where humans come together, love—even of the romantic sort—will surely appear, and Cairn is no exception. Amidst all of the studying, campus events, and busyness of a collegiate education, many Cairn graduates met the people they wanted to spend the rest of their lives with among fellow classmates. Some of their stories are exciting and unlikely; others are simple and sweet. Check out these Cairn love stories provided by alumni who found time to add romance to their core curriculum.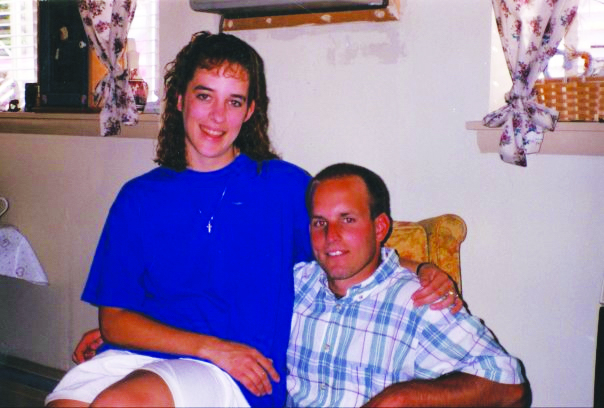 Tom and Amy Nofsinger
Perfect Strangers brings perfect strangers together
On a Friday night in 1989, Amy Brechbiel '92 and her friend, Andrea, visited the guy's lounge of the Penndel
Apartments. They came to watch the popular sitcom Perfect Strangers, when Amy noticed her own stranger––Tom Nofsinger '92––sitting on a nearby couch. After mustering up the courage to introduce herself, Amy approached him and asked nervously, "What's your major?" "Tom!" he answered promptly. Amy smiled and asked again, "What's your major, Tom?" From then on, Amy was in the lounge as often as possible, and Tom did the same.
Their initial meeting soon became several more meetings, often over Domino's pizza onthe steps of Amy's dorm. The two spent hours getting to know each other on those steps, and as Amy puts it, "I think we pretty much liked each other right away." A month after they met, they officially started dating, and they spent more time together in the lounge, on the steps, or on freezing cold walks to Burger King for milkshakes and fries.
Having grown up in Illinois and studied at Cairn's Wisconsin Wilderness Campus, Tom enjoyed spending time in the Northwoods of Wisconsin. While there on a Nofsinger vacation in 1991, Tom took Amy to a pleasant spot along the Namekagon River and surprised her with an engagement ring. Amy explains that she was so stunned and emotional that she forgot to respond, causing Tom to eventually ask, "Well, are you gonna give me an answer?" Of course, Amy gladly said yes, and four months later the two got married on December 28, 1991. As avid winter-time enthusiasts, Tom and Amy enjoyed a Christmas-themed wedding at Amy's home church in King of Prussia, PA.
Tom and Amy Nofsinger have held several ministry jobs since studying at Cairn and have lived most of that time in Illinois with their children. Now, they both work at Samaritan Ministries in Peoria, IL, and are excited to be grandparents.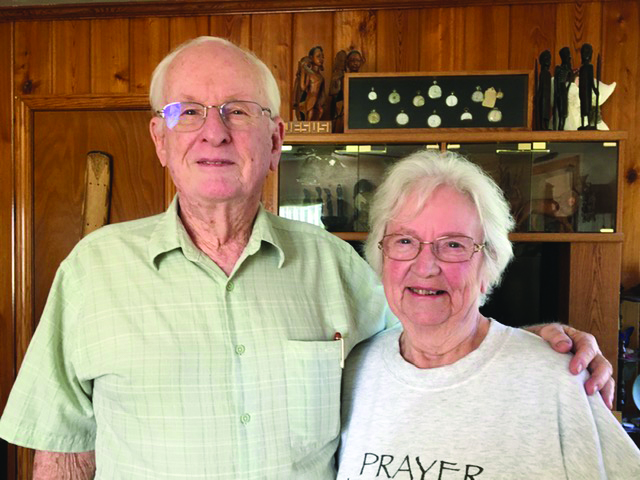 Rusty and Carol Baker
A Really Long-Distance Relationship
Rusty Baker '54 graduated from Cairn in the in 1954, and soon he was set to depart for missionary service with the Africa Inland Mission in December 1956.
Rusty's sister Joyce then entered Cairn that fall and met a friend named Carol Maxwell '57. Knowing her brother would be heading to the mission field a single man, Joyce decided to introduce Carol and Rusty just to see what would happen. The two went on a couple of dates, but when December came around, Rusty left for Africa.
For the next several years, Carol and Rusty kept in touch, writing letters from their corners of the world. Over her time at Cairn, Carol decided she, too, was called to missions, and she hoped it would be with Rusty. Their relationship continued to develop through their correspondence, and before long Carol received the question via letter: "Will you marry me?" Excitedly, she sent back her "Yes." Unfortunately, Rusty would have to wait three weeks for her response to reach him. He received it with relief, and wedding preparations began.
Rusty was able to send enough money back to Philadelphia for Carol to buy an engagement ring. She and Joyce picked one out together, and Dr. William A. Mierop ceremoniously placed the purchased ring on Carol's finger. After Carol graduated in 1957, she raised support for the mission field. Then in September 1958, she borrowed a wedding dress, packed it in her luggage, and made the long journey to Tanganyika (present-day Tanzania) to meet her fiancé.
Rusty and Carol Baker got married on November 15, 1958. From then on they would serve around the world, including in Tanzania, Kenya, England, and the United States.They now enjoy retirement in Florida, looking back on over 60 years of life together.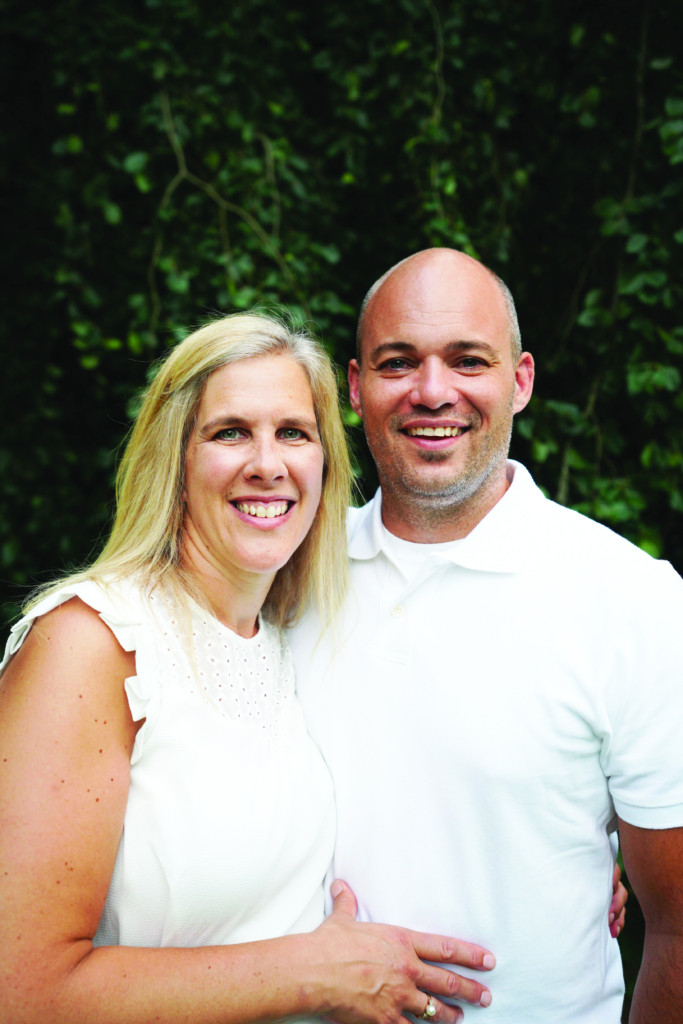 Kim and Ken Burres
Generations of Cairn
Kim Oostdyk '95 first met Ken Burres '98 during her junior year at the most romantic of places: a blood drive. After this initial meeting, the two did not properly get to know each other until the following year when Ken was a
sophomore and Kim was a senior. That year, the two were chosen to represent their classes at a student game competition on Homecoming weekend. A few days later, Ken came to watch Kim's field hockey game, and later that night he asked her out in the library. For their first date, they went to a concert by singer-songwriter Wayne Watson and then ate dinner at the Ground Round.
After two and a half years of dating, Ken proposed and and they got married on December 27, 1997. Since then, they have both worked at Hawthorne Christian Academy in New Jersey, where Ken serves as the director of technology and teaches computer science and Kim teaches STEM at the elementary level. Over 25 years of marriage, they have had seven children: one girl and six boys.
Kim and Ken were excited to see their daughter, Kali, commit to their alma mater in Fall 2019. "It's fun to see the things that are still the same—even some of the professors—and the many ways the college has grown over the years," Kim explained. Cairn's recently added computer science program offered what Kali knew she wanted to study, giving her the opportunity to have her own Cairn experience, which includes playing volleyball in addition to her studies. "We are grateful she will have the same God-centered education that we did," Kim said. "I'd say it worked out pretty great!"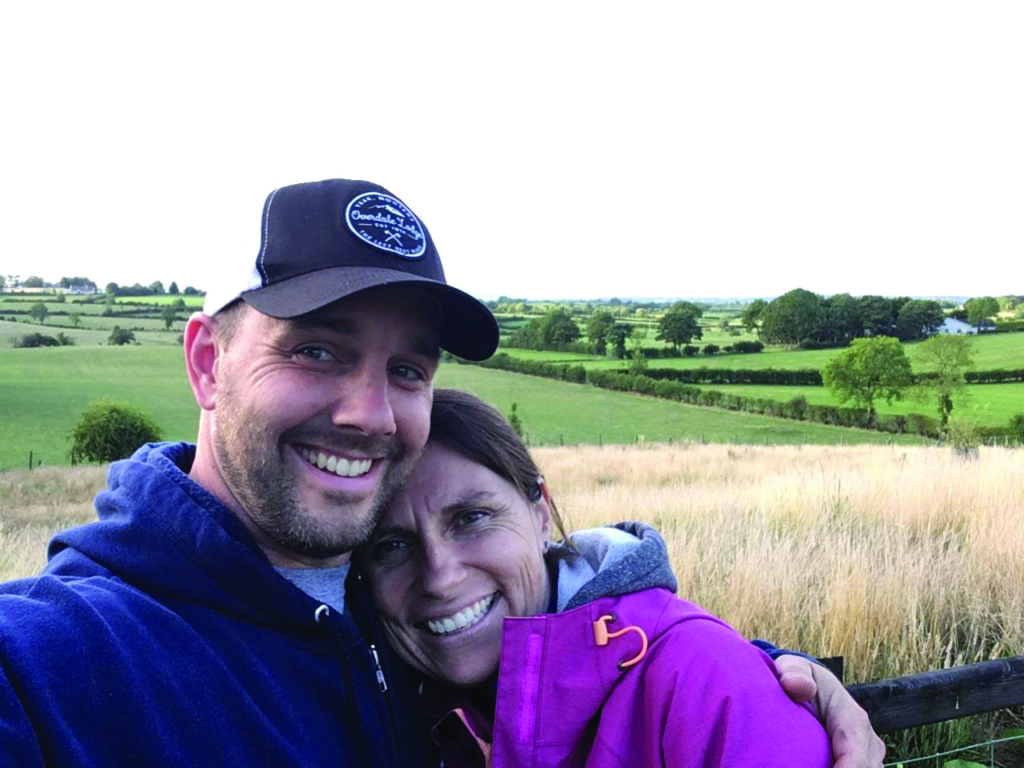 Charlotte and Jamie Gleason
Love is Worth the Fighting
When Charlotte Reid '00 met Jamie Gleason '00 in 1996, they began a complicated relational journey. They both studied at Wisconsin Wilderness Campus (WWC) and first interacted in a canoe on Rose Lake in the Boundary Waters. As romantic as it sounds, it did not go well initially. "He infuriated me," Charlotte explained. "I tried to get to know him and ask him questions, but he was content to let me do all of the asking—and talking."
Their relationship grew more cordial when they figured out ways to entertain one another. Jamie, a jokester in his younger days, enjoyed teasing Charlotte about things like her bangs, her less-than-winter-proof boots, and her Lancaster county accent. In response, Charlotte would give a big reaction to make it funnier for everyone. Though she liked Jamie initially, he liked someone else, so Charlotte moved on to Jamie's best friend.
"That seemed to get his attention," she said.
After they both transferred to Cairn's main campus, they eventually got on the same page and started dating in December of their sophomore year. In the following years, they would hang out in the Penndel Apartment lounges, and Jamie would cheer unnecessarily loudly at Charlotte's field hockey games. And though funds were low for them both, they enjoyed the 24-hour breakfast special at the Great American Diner near campus.
One snowy weekend, on a trip back to WWC, the two took a walk, and for a reason Charlotte did not understand, Jamie refused to play in the snow. Once they got to the right spot, Jamie dropped down on one knee and
proposed. But Charlotte thought he was joking and laughed, telling him to get up and keep walking. Finally, he reached in his pocket and held out a real ring. "I said yes—and stopped laughing," she said. Turns out, he didn't want to lose the ring in the snow.
Despite their quarrelsome beginnings, several people—including former WWC Director Mark Jalovick—saw their love coming. Today, Charlotte and Jamie have three kids. They still live close to Cairn where Charlotte teaches courses in composition and literature. Jamie works as the director of undergraduate initiatives at Capture Higher Ed. "19 years later, the surprises keep coming,"
Charlotte said.
---
Juston Wolgemuth '19 is a GA in Communications. He can be reached at jwolgemuth@cairn.edu.
Did you, too, find the love of your life at Cairn? We'd love to hear about it! Share your story at magazine@cairn.edu.