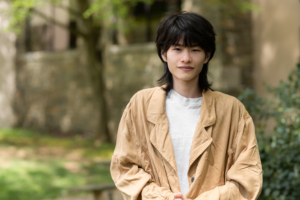 Yisheng (Ethan) Sun, a senior pre-med student who graduated in May 2023, became the first University graduate to be accepted into a chemistry PhD program. Out of the seven schools he applied to, six offered him full-tuition
scholarships. He has decided to enroll in the PhD program at the University of Pittsburgh, where he was also offered the Hurd Safford Graduate Teaching Fellowship.
Yisheng came to the University to study biology, but his love for chemistry blossomed while he completed the pre-med program. His interest in organic chemistry and biochemistry has given him the ultimate desire to pursue doctoral-level
research in chemistry instead of biology.
Yisheng cites the support of his professors as role models and well-suited instructors for bringing him to this major
milestone: "Throughout my four years at Cairn, I gained numerous insights from how my professors approached biology and chemistry with a biblical worldview. Dr. Bell showed me the strongest supportive evidence for the design argument; Dr. Eshelman introduced his theology of the human body; Professor Jensen refreshed my understanding of what science is
and its relationship with Christian discipleship; and Dr. Khushman shared various biblical references in relevance to medicine. All these meaningful discussions prepared me to walk a different path in the field of science."