[info]
Faculty, staff, administrators, students, and alumni have all been impacted by the University name change. Dr. W. Sherrill Babb, Mrs. Elizabeth Mason Givens, Dr. Jonathan Master, Dr. Allen Guelzo, and Saritha Petthongpoon share their thoughts on the University's new name and their insights on the opportunities it brings.
[/info]
Elizabeth Mason Givens, M.A.
Board Trustee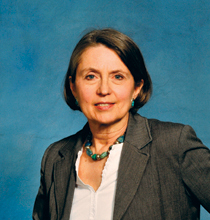 Mrs. Elizabeth Mason Givens was raised "in" this institution as the daughter of Drs. Clare and Lois Mason. She graduated in 1969 and joined the Board of Trustees in 1989. In addition, her children attended the University. Elizabeth and her husband David '68 serve the Lord in global missions with SEND International.
We sat at lunch in a small apartment this spring, eighteen stories above the campus of one of the top universities in urban China where the two PBU grads across the table are teaching. The first question was, "How do you feel about the name change?"I countered, "How do YOU feel?"
Their answers were what I expected. Curious about what it would be, but deeply relieved that they would be able to use a diploma of a university name that would not raise visa issues. Having just worked through the CV of a professor we are placing for next year from another school with "Bible" prominent in the name, I understood their relief.
"We value our PBU education so much. It has prepared us well for what we do, but the name is a continual issue here."
And this is China, where English majors in universities read the Bible because it is foundational to English literature, not a more limited access country where security risks run high.
Change. None of us enjoy it, but change is reality.
Because of my father's long involvement with PBU, I often get asked "How would your Dad feel about all this change? " I chuckle inside and try to be polite because I look at PBU and see his fingerprints all over it, and fingerprints are messy things. He messed with change at PBU for 57 years, but he loved the University hymn because he believed that God's faithfulness is the Rock in the midst of change.
When he began teaching at Philadelphia School of the Bible (PSOB) in 1927, freshly graduated from a little upstart seminary in Dallas, he was only 23 years old and pastoring near U of Penn. PSOB had been primarily a lay-training school for working adults. He taught evening classes to non-traditional students who would receive a two-year diploma. As the years passed, he stuck his fingers deeper into change. He continued to teach part-time until 1946. Then as full-time academic dean, he pushed for accreditation and helped found the Accrediting Association of Bible Colleges, now the Association of Biblical Higher Education. He was a Wheaton College graduate and believed biblical education should be on par with any university, secular or Christian.
One of my earliest memories is the merger of PSOB and Bible Institute of Pennsylvania (BIOP) into Philadelphia Bible Institute (PhilaBI). Change escalated with the move to 1800 Arch Street. Always the sports enthusiast, Dad pushed for athletic programs and went to every game possible. Then in 1958 he worked with the State of Pennsylvania and created Philadelphia College of Bible (PCB). He introduced music and social work programs. Before his retirement, he reached his goal of Middle States Accreditation. He didn't live to see the university name change, but somehow I think he was cheering from on high.
With every change he was "lambasted" – a word he loved – for moving down a "slippery slope toward liberalism." Bible students didn't need degrees, didn't need sports, didn't need professional studies! But he believed that the follower of Christ must excel in all facets of life and be prepared to meet the challenges of a secular society.
As I emptied my father's study after his death 27 years ago, among his books I found many rocks he'd picked up hiking around the world. Like him, I love the feel of a rough stone in my hand that brings back a flood of memories. Like the children of Israel who put up memorial stones, even the name, Cairn, embodies all these values of God's unchanging faithfulness and memorializing the past for a future generation.
Heading out to yet another lecture here in China, I think of the heritage that PSOB/BIOP/PBI/PCB/PBU has given me and know that I will integrate the truths of God's Word into all I say tonight, no matter what the subject. Life is a river of continual change, but God, His Word, and His Faithfulness are the massive rocks that stand firm forever.