"Faithful to Forgive"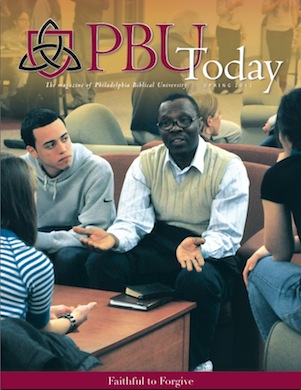 From the President: "But God…"
by Todd J. Williams, Ph.D.
Feature Story: The Habitual Vision of Greatness
by Samuel Hsu, Ph.D.
On My Mind: Centered on Christ and His Word
by Todd J. Williams, Ph.D.
In Depth: The Virtue of Forgiveness
by William Lister Krewson, Ph.D.
Student Spotlight: Repentance, Forgiveness, and Redemption
by James Richardson
Advancement Update
 – Samuel Hsu Memorial Fund
 – Campus Improvements
 – Scholarship Fund 
In Memoriam: A Sinner Saved By Grace
Alumni Profile: Steve x'03 and Dana (Poole) '03 Melniczak
by Carolyn Clare Givens, M.A.