"A Biblical University is Relational"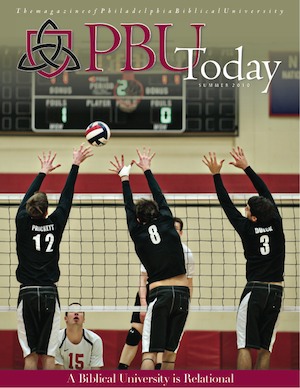 From the President: Life Together
by Todd J. Williams, Ph.D.
Feature Story: Community Life
by J. Scott Cawood, M.S.O.L.
On My Mind: Student's Life and Calling
by Brenda Mellon Ebersole, M.Litt.
and Christopher J. Palladino, M.Ed.
In Depth: Disciple
by Matthew M. McAlack, Ph.D.
Student Spotlight: Living in Community
by Kristin Richter
Then and Now: 30 Years in Langhorne
University News
– Retirements
– Faculty Member of the Year
– Staff Member of the Year
Alumni Profile: John Ashmen '74
by Carolyn Clare Givens, M.A.