"For God's Glory"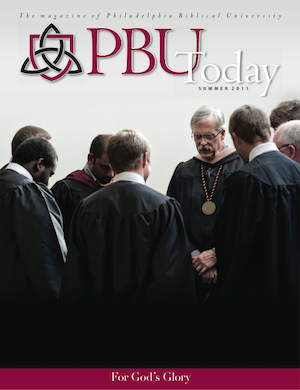 From the President: Soli Deo Gloria
by Todd J. Williams, Ph.D.
Feature Story: Not For Self
by Todd J. Williams, Ph.D.
On My Mind: Apologetics for the Glory of God
by Timothy S. Yoder, Ph.D.
In Depth: To The Praise of His Glory
by Victor S. Jacobs, Ph.D.
Student Spotlight: Glorious Rigor
by Heidi Zentz
University News
– Alumni Recognition Award
– Alumnus of the Year
Advancement Update
– A Grand Night for Piano
– Planned Giving
Alumni Profile: Alan Crippen '83
by Carolyn Clare Givens, M.A.